Around 20 minutes ago I just enabled Cruity.com to be available for anyone to sign up to use. This has been a project I have been working on in my spare time for over a year now staying up very late at night and using every available hour at the weekend to work on it.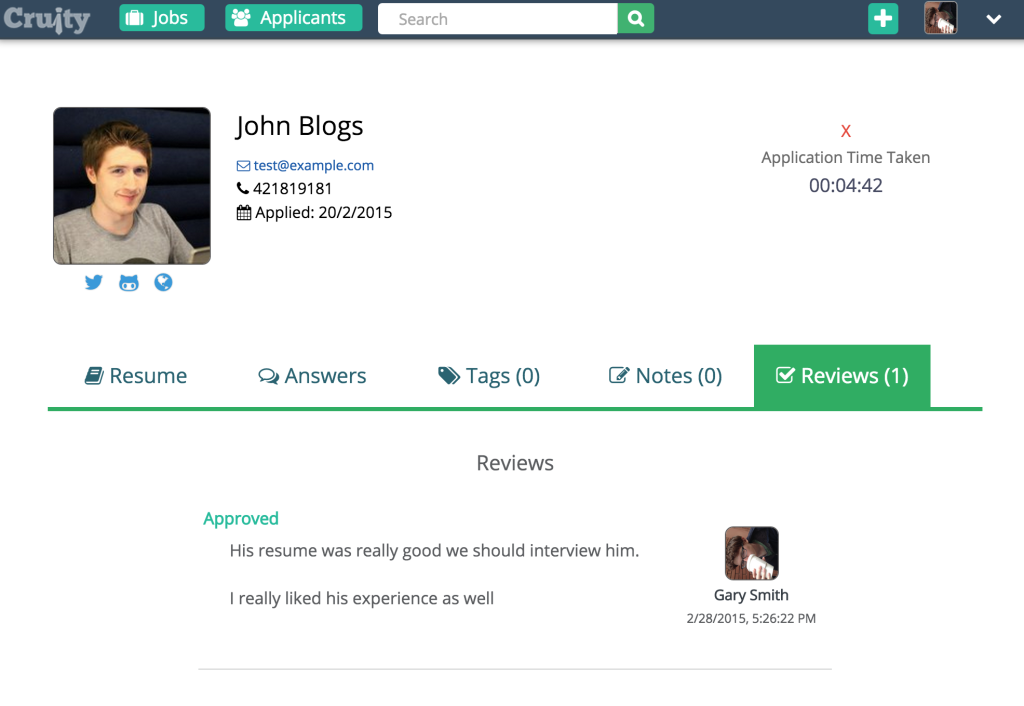 What is Cruity?
It is an hiring platform. People apply for your job on Cruity.com it then provides a very easy way for you to sort and review the applicants who have applied to your job. It has already been used by over 25 high profile companies in Silicon Valley already in the private beta which is quite a nice achievement for it to have.
For people applying for jobs I have tried to make it as easy as possible for them to use.
Why Did I create it?
I was part of the interviewing team for the silicon valley internship programme. The software we were using was pretty terrible and it did not save us any time at all especially because we were dealing with hundreds of applicants. So I knew there had to be a way to do this. As a result I used my web development skills learned new cutting edge technology to create it. I have learned a lot over the year while making it and will learn more as I continue to improve it.
This is only just the beginning of the adventure of Cruity.
I hope all the people that are just accepting job applications through emails will decide to use this instead as there is significant value gained from it.
If you need free applicant tracking software head over to cruity.
If you have any feedback please feel free to contact me and I will help you with your request. You can contact me using the information on this page